Models of metabolism
Constraint-based metabolic modelling (CBMM)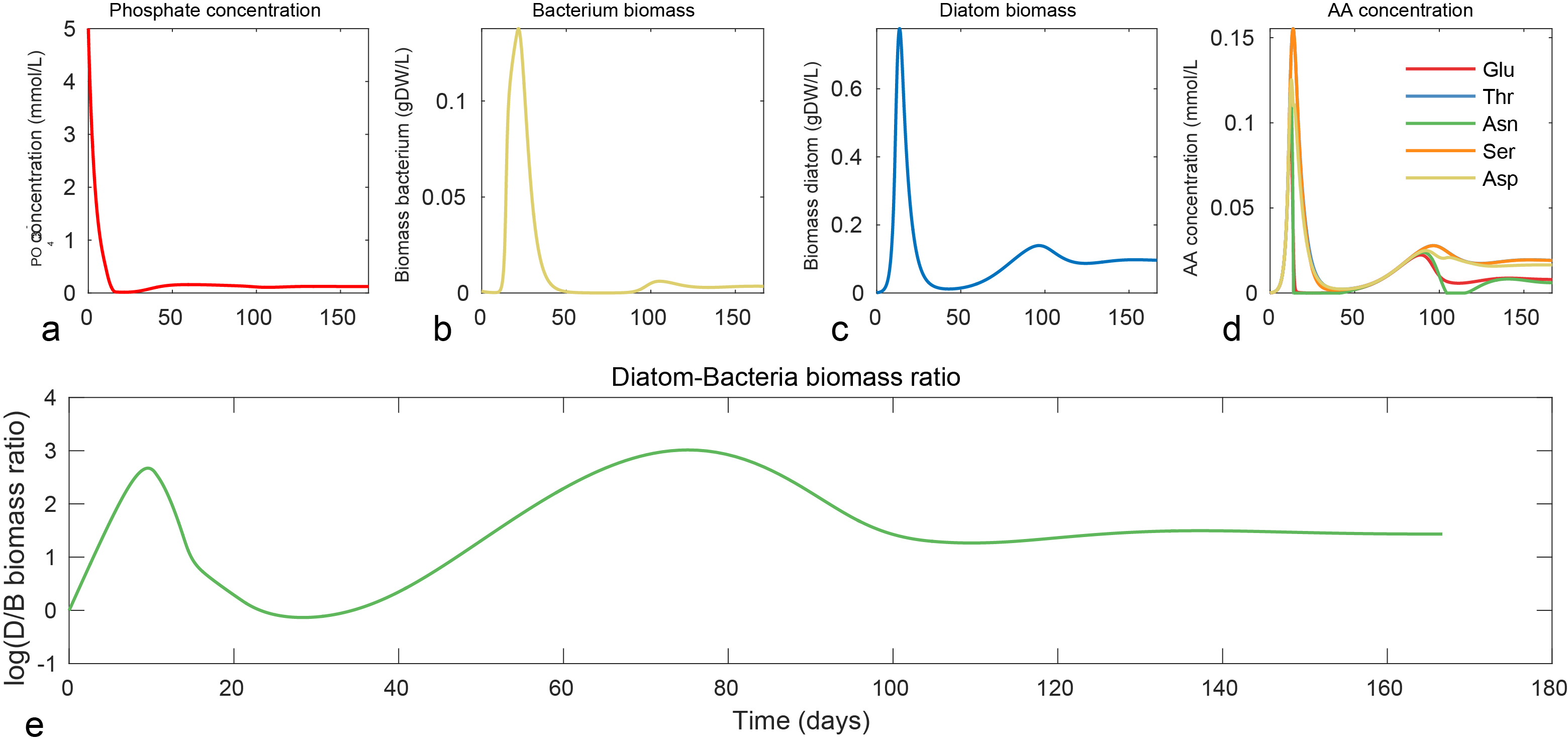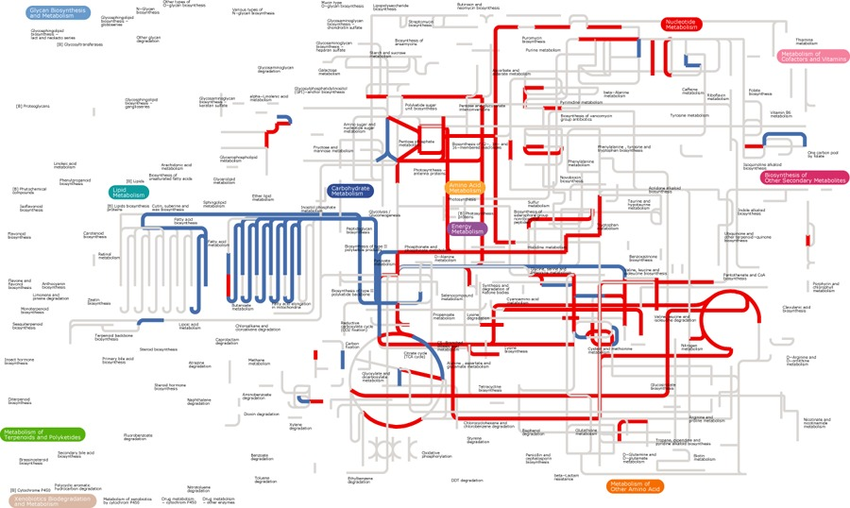 CBMM refers to the use of specific methods and tools to perform genome-scale metabolic simulations and infer cellular physiological features at the system-level. Microbiology is a promising application area for CBMM, due to the availability of many different data types and the necessity of an integrated, system-level understanding of the functioning of microbial communities.
We use CBMM for many purposes, from the understanding of microbial metabolism in extreme conditions to the elucidation of plant-microbes interactions, from the characterization of metabolic exchanges among different organisms, to the identification of potential drug targets.
Our recent papers on this topic:
diCenzo GC, Mengoni A, Fondi M. Tn-Core: A Toolbox for Integrating Tn-seq Gene Essentiality Data and Constraint-Based Metabolic Modeling. ACS Synth Biol. 2019;8(1):158–169. doi:10.1021/acssynbio.8b00432
Checcucci A, diCenzo GC, Ghini V, et al. Creation and Characterization of a Genomically Hybrid Strain in the Nitrogen-Fixing Symbiotic Bacterium Sinorhizobium meliloti. ACS Synth Biol. 2018;7(10):2365–2378. doi:10.1021/acssynbio.8b00158
Fondi M. Modelling the Kinetic Response to Nutrient Fluctuations. Trends Microbiol. 2018 Jan;26(1):4-5. doi: 10.1016/j.tim.2017.11.009. Epub 2017 Nov 24. PubMed PMID: 29239769. Fondi M, Fani R. Constraint-based metabolic modelling of marine microbes and communities. Mar Genomics. 2017 Aug;34:1-10. doi:10.1016/j.margen.2017.06.003. Epub 2017 Jun 23. Review. PubMed PMID: 28648476.
Bosi E, Bacci G, Mengoni A, Fondi M. Perspectives and Challenges in Microbial Communities Metabolic Modeling. Front Genet. 2017 Jun 21;8:88. doi: 10.3389/fgene.2017.00088. eCollection 2017. PubMed PMID: 28680442; PubMed Central PMCID: PMC5478693.
Presta L, Bosi E, Mansouri L, Dijkshoorn L, Fani R, Fondi M. Constraint-based modeling identifies new putative targets to fight colistin-resistant A. baumannii infections. Sci Rep. 2017 Jun 16;7(1):3706. doi: 10.1038/s41598-017-03416-2. PubMed PMID: 28623298; PubMed Central PMCID: PMC5473915.
Fondi M, Pinatel E, Talà A, Damiano F, Consolandi C, Mattorre B, Fico D, Testini M, De Benedetto GE, Siculella L, De Bellis G, Alifano P, Peano C. 2017 May 12;8:835. doi: 10.3389/fmicb.2017.00835. eCollection 2017. PubMed PMID: 28553270; PubMed Central PMCID: PMC5427115.
Fondi M, Bosi E, Presta L, Natoli D, Fani R. Modelling microbial metabolic rewiring during growth in a complex medium. BMC Genomics. 2016 Nov 24;17(1):970. PubMed PMID: 27881075; PubMed Central PMCID: PMC5121958.
diCenzo GC, Checcucci A, Bazzicalupo M, Mengoni A, Viti C, Dziewit L, Finan TM, Galardini M, Fondi M. Metabolic modelling reveals the specialization of secondary replicons for niche adaptation in Sinorhizobium meliloti. Nat Commun. 2016 Jul 22;7:12219. doi: 10.1038/ncomms12219. PubMed PMID: 27447951; PubMed Central PMCID: PMC4961836.
Bosi E, Monk JM, Aziz RK, Fondi M, Nizet V, Palsson BØ. Comparative genome-scale modelling of Staphylococcus aureus strains identifies strain-specific metabolic capabilities linked to pathogenicity. Proc Natl Acad Sci U S A. 2016 Jun 28;113(26):E3801-9. doi: 10.1073/pnas.1523199113. Epub 2016 Jun 10. PubMed PMID: 27286824; PubMed Central PMCID: PMC4932939.